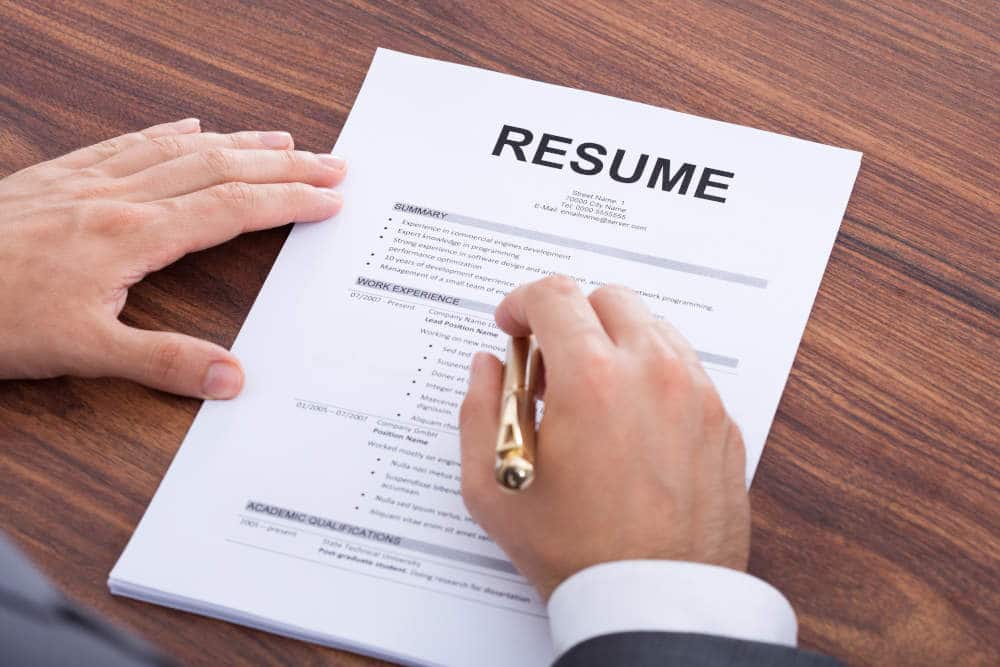 7 Steps to a Great Resume
Anyone searching for a new career likely knows how important a great resume is for getting a foot in the door at a business that you have applied for. With so many unique details included in a resume, having the right information can paint a picture for a potential employer that makes them excited to invite a candidate in for a face-to-face meeting. While many people will inevitably recycle their existing resume and add new information to it, this is not always the best approach. In this article, we will explain the 7 steps needed to create a great resume that is not only new but also polished enough to make a great impact.
1. Establish Contact Guidelines
Accurate contact information is the critical first step of creating any resume because it allows a prospective employer to reach out to candidates they are interested in for an interview. Recycled resumes may not be proofed appropriately and, after submitting it to multiple employers, candidates may realize that they did not update their phone number, email address and, if applicable, a portfolio or resume link. With this information, candidates should also create a "hook" paragraph that captures the attention of an employer.
2. Explain Relevant Job History
The lengthiest part of a resume is usually the job history a candidate has had that makes them the perfect fit for the job that they are applying for. While many candidates will just create a bulleted list of achievements with a chronologically ordered history of every job they have had, it may not be enough to wow the hiring manager. Instead, give concise descriptions of what duties were required in past positions and quantifiable data that shows how effective the role was at the organization.
3. Highlight Soft Skills
In modern job markets, soft skills are just as valuable to employers as other learned skills that employees have to offer. This means that showing effective writing and interpersonal skills are more sought after than ever for many modern organizations. To achieve this, candidates should proof-read both their cover letter and resume for any grammatical errors or spelling errors that may be present while making sure that the writing skills they possess are being highlighted.
4. Spotlight Relevant Tech Skills
Technology is constantly changing and candidates that can show software or technical knowledge in their resume are more likely to be invited for an interview. This could be as simple as Microsoft Office experience that lists proficiency levels with each different application within the suite or may expand into more advanced software requirements. Nearly every job will have some technological aspect, showing preparation and proficiency to an employer can make a candidate more attractive.
5. Position Unique Talents
Fluency in different languages or experience in leadership roles outside of a corporate setting may be considered unique traits that not only let and employer learn more about the passions of a potential employee but may highlight translatable skills that the business is looking for. Positioning these unique talents strategically may make a candidate more likely to receive a call from a potential employer. However, candidates should stick to relevant items and should also ensure they are relevant to the job requirements in some form.
6. Take Advantage of Keywords
Because many employers are being bombarded by countless resumes each day, they will generally scan the content of the resume for keywords or phrases that stand out to them. Candidates can often take advantage of this by ensuring that their resume highlights relevant keywords that may help position them as experts or knowledgeable candidates for the open position. One good rule of thumb is to look at verbiage used in the job listing and then work that into a resume for that particular submission.
7. Check for Errors
Nothing can tank a resume faster than multiple errors in spelling or grammar. For this reason, candidates will often need to meticulously proofread their resume for potential problems and, if possible, have a friend or family member do the same. As previously mentioned, this will not only highlight soft skills but will make candidates look more professional and prepared for the position being offered. Instead of relying on just spell check, candidates should read their resume aloud slowly to determine if everything sounds correct and make adjustments as needed.
Why Certified?
At Certified Source, we go above and beyond to make sure our clients are protected and experience service excellence. All of our staff members are Certified Staffing Professionals credentialed by the American Staffing Association. For more information, view all current job positions available.
Get The Latest Job Alerts Sent To Your Cell Phone