Accounting is a large and diverse industry with numerous opportunities. Once you have decided to join the field, you will soon discover that it's not a one lane career path as many tend to think. You can literally become anything; from an accounts payable specialist or a payroll clerk to a managerial accountant. With forecasts for significant growth in the field, a demand for qualified accounting professionals, and a high median salary, the time has never been better to join the industry. If you're uncertain of which accounting track you should take, read on to learn why an accounts receivable career may be your best option.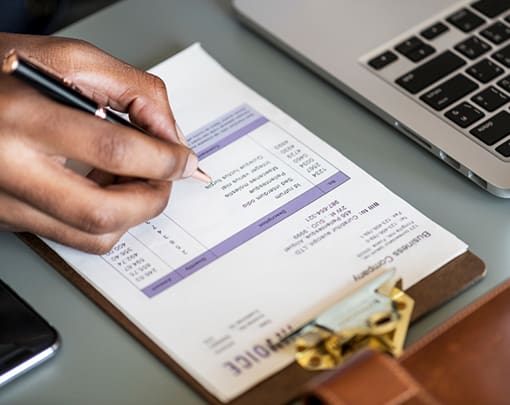 Primary Roles and Responsibilities
Accounting clerks work under the immediate supervision of a senior accountant. They rely on pre-established guidelines and instructions to perform the functions of the job. Their duties include performing clerical tasks related to maintaining the accounts receivable records. Basically, an accounts receivable job description will include securing revenue by verifying receipts, posting them and resolving any discrepancies, as well as responding to client inquiries within the organization. Other roles and responsibilities include:
What Education Level Will I Need?
Working in an accounting position requires fundamental accounting skills and capabilities. That means you'll need to have some postsecondary education, particularly college coursework in bookkeeping or accounting and at least 6-months on-the-job training in a similar position. In other instances, some hiring managers will have a higher preference for associate's or bachelor's degree in accounting or finance. You can choose to become a payroll clerk or senior accounts receivable specialist as you acquire more education.
Important Qualities and Skills
Ensuring that an organization receives payments for goods and services is not easy. You'll need to be organized and pay attention to details to spot any issues that may arise. Besides, excellent teamwork and communication skills are critical to collaborate with others in the accounting department. If you are growth-oriented, data entry skills and some soft skills will make you successful in the workplace. Other important qualities include a keen eye for details, accuracy, and computer skills.
One of the most exciting things about this career is the fact that the earning potential is favorable. You can afford to cover your expenses and live comfortably. According to 2017 BLS stats, the median salary for an accounting clerk $39,240 with highest 10% earning more than $60,670. However, the annual salary of most accounts receivable jobs can vary widely based on a variety of factors including years of work experience, industry, and location. For instance, if you work as a full-time accountant, the paycheck is even bigger as you receive great benefits such as vacation time, healthcare, retirement plans and more. In the states of Oklahoma, you can make more than $41,988 annually.
According to BLS, accounts payable jobs will grow by 10% between 2016 and 2026. A complex tax and regulatory environment, a growing economy, and globalization are some of the factors that will contribute to the high demands for accounting jobs.
Partner With Us for Your Accounts Receivable Job Search
Do you have what it takes to work in an accounting position? Take the next step by checking out our latest of accounts payable jobs. We partner with great organizations looking for people like you, and we'll find you the best match – a job you really want and one you're proud of!