How Does Wage Analysis Improve Employee Quality?
Many workers in the current economic conditions are facing tough times. Not only are unemployment levels skyrocketing as a result of the ongoing pandemic, but established workers are not receiving pay increases to meet changing inflation and rising costs for everything from housing to healthcare. For this reason, employers must keep up with changing pay scales as they continually work to build long-term relationships with employees as they grow. But how does wage analysis improve employee quality for an organization and what are the key benefits of increasing wages to market standards?
A wage analysis and adjusted wages plan can often help a business in three critical ways. First, employee retention will become much more manageable. In most cases, low pay is among the top reasons employees begin doing poor quality work and dissatisfaction. Second, poor quality employees have a direct impact on the profitability of a company. This problem can quickly be remedied by increasing wages and making employees feel fulfilled with their current position. Finally, wage analysis is crucial for growth – particularly during ramp-up phases. Sharing in the accumulated wealth through the hard work of employees is an integral part of expansion efforts.
Increased wages and a focus on employee satisfaction are critical for improving morale. When employers take the time to focus on the well-being of their employees and the quality of work that they are providing, they will often reciprocate by ensuring they are benefitting the company's overall goals. In essence, employees will work to "pay back" the raise they receive while working their hardest to ensure that they retain their current position while also working to achieve a higher placement within the business. A wage analysis can seem like an intimidating process; however, the team at Certified Source can make the process simple with our performance based staffing services.
How Can Targeted Recruitment and Retention Programs Eliminate Poor-Quality Employees?
The first step to eliminating poor quality employees is to determine the specifics qualities, tasks, and skills you are looking for in each position. By communicating requirements for each position, the companies' choices will narrow to only applicants who meet these qualifications and are more likely to deliver high-quality performance. Companies will not have to guess how an employee will perform with a targeted recruitment program and can lower the risk of hiring underqualified personnel.
After finding the candidate that is the right fit for your company, developing a top-tier retention program to eliminate poor-quality employees is essential. Retention programs do not only lower turnover but capacitates employees and motivates them to improve their performance. By implementing retention practices throughout the company, goals such as money-saving, improving performance, communication, and client relations can be easily achieved. Examples of retention practices are:
Implementing socialization practices
Offering training and development opportunities
Driving supervisors and management to work on development and communication skills
Offering multiple opportunities for employee engagement
Recognizing good performance with compensations and rewards
By ensuring employees feel valued and appreciated in their job, quality improves. Therefore, the key to eliminating poor quality employees is by implementing recruitment and retention programs. It is a long-term effort, but the results will benefit the business, clients' relationships, and employee lifestyles.
When developing recruitment and retention programs, recruiters and hiring managers must determine the cost and benefits of the programs by studying the patterns of the problem within the company. For example, consider exit interviews to identify turnover patterns and utilize information obtained in these interviews to listen to employees' concerns and prevent poor quality performance. Implementing continued cycles of evaluation to identify opportunities and need for improvements. It is also essential to invest in corporate development and training.
A business can only expand into the future if they invest in solutions to eliminate poor quality employees. Simultaneously, they must focus on recruiting and retaining high-quality employees who are dedicated and excited to perform well in the company. If you want to improve the quality of your company, investing in these programs will secure long-lasting and increasing business opportunities.
How Might Pre-Screening Reduce Poor Quality Employees?
By implementing a pre-screening process, companies will be filtering out any candidate who might be underqualified for a position. By simply stating there is a background check required as part of an application, the number of candidates will lower to only those who are truthful on their application and do not have a problem proving their actual skills. In other words, unfit candidates will eliminate themselves from the process, altering recruitment to a faster, accurate, and money-saving method.
When companies first implemented these processes, industries noticed that all their new employees held the company on a higher standard and were more respectful towards conserving its image. Additionally, with pre-screening, a business can be strategic. It might be able to modify the process to find candidates that possess specific characteristics they would like to include in their work environment. Essentially, it can transform its public image, meaning it will control how it wants to be portrayed for customers, competitors, and the press, encouraging only fit candidates to apply for the open position.
Pre-screening can also ensure employee quality by implementing tests showing proof of qualification to complete specific job demands. For example, if an IT company is looking for a candidate with experience in particular software, a short software test should prove the candidate's knowledge. Pre-screening can also reveal any issues the company wishes to avoid, like a history of workplace violence, criminal offense, sexual misconduct, fraud and misrepresentation, identity theft, poor credit history, breaches of confidentiality agreements, and more.
Implementing bad hiring decisions can critically affect your company in all aspects. With processes explicitly made for your company's needs, pre-screening will find all the top talent available and limit the chances of poor-quality performance on employees. This helps eliminate any work-related problems in the future and allows the company to invest time and money in growth opportunities. Fortunately, Certified Source can make it easy with performance based staffing services.
How Can Pre-Employment Evaluations Eliminate Poor Quality Employees?
Pre-employment evaluations can provide a hiring manager with objective data about an applicant. With this information, they can make an informed hiring decision and ensure that candidates meet the necessary minimum qualifications early in the process. Pre-employment evaluations also allow a company to perform cognitive and personality tests on potential applicants to ensure they fit the position and company culture.
Modern businesses are often highly transparent about what they are looking for in a qualified candidate. This has created new problems as job seekers tailor their qualifications to match what the employer is looking for closely. While transparency benefits building trust between an employer and a candidate, it is crucial to ensure that systems are in place to weed out applicants that may not be truthful. With pre-employment evaluations that test job knowledge or proficiency, those with false qualifications will organically be filtered out. This inevitably will allow top talent to pass through and be located more easily.
Pre-employment evaluations also allow a company to be perceived as legitimate and serious about the quality of employees they are searching for. If candidates refuse to complete pre-employment evaluations, they are often not a great fit because they aren't actually dedicated to the position offered or the brand. By implementing this small yet effective measure into the hiring process, the hiring manager will expedite the hiring process and quickly move top talent into open positions.
Implementing legal pre-employment evaluations can often be a struggle for businesses. Certified Source has perfected the hiring process to ensure only qualified candidates are selected as a pioneer in performance-based staffing. Our team utilizes extensive pre-employment evaluation techniques to accurately predict a candidate's skills and qualifications so that our employer clients can focus on keeping their business moving forward. If you are ready to harness the power of performance based staffing, the expert hiring staff at Certified Source is here to help.
How Can Site Orientation Eliminate Poor Quality Employees?
Getting oriented to a new company can be incredibly daunting for an employee, especially if the candidate is unfamiliar with the internal practices that the organization has implemented. These problems often lead to a steep learning curve that some employees may not grasp quickly. The inevitable result is that the employee will not be confident in their abilities and may not provide the level of service that the employer hoped for.
A site orientation led by a human resources department will often encompass fundamental information, including a benefits overview, defining policies that affect all employees, and showing the new employee around the worksite. However, this should only be the start of a site orientation program, depending on the organization. For instance, giving a new employee two weeks to shadow a coworker might help them better understand and learn how to complete their job duties correctly.
One of the best ways to eliminate poor quality employees through a site orientation program is to develop a checklist that meets internal goals. It is vital to work with employees that are deemed high-quality to determine other resources or suggestions that may augment the training that a new employee is receiving. If needed, these checklists can be reviewed and signed by a new employee to ensure they understand all of the information they have received if a dispute arises in the future.
Certified Source makes it easy for our employer clients to improve the overall quality of new candidates. Through our performance-based staffing programs, qualified candidates are given the appropriate training to ensure they can make a positive impact on day one when starting with a new company. No matter what metrics you are struggling with, our staffing experts can connect you with the top talent in your area to fill vacancies and ensure they are providing high-quality work at all times. We are confident your organization won't find a more efficient and effective staffing partner to meet your goals.
How Does Function-Specific Training Reduce Poor Quality Work?
Think about the first time you tried to ride a bike. While the concept may seem simple, there is a lot of effort required to pedal and maintain your balance. The same can be said for learning new skills or processes that the company has outlined in work environments. If you fall off your bike and hurt yourself, there is a good chance you would not want to hop back on it. In the same way, employees who are not receiving training will be more hesitant to take the initiative or might provide mediocre quality work because they have not had the experience or training to keep going.
A great function-specific training plan will consider the unique facets of the job that the employee will be completing. By understanding the skills gaps or hurdles that are likely for an employee, the training can be constructed to target them – leading to a better overall experience and more productive use of the employee's time. Not only can this streamline the training time required, but it can also be comprehensive to establish high-quality employees quickly. This will often simultaneously limit downtime that could potentially lead to lost productivity.
Business leaders should buy into function-specific training and work to encourage staff to pursue training for the most success. By doing so, internal members will believe that the leadership team is committed to their personal growth. Senior leaders may also succeed by attending function-specific training with the employees to encourage transparency and uphold accountability. Simply having a presence could encourage poor-quality employees to take the extra steps needed to be more successful within the organization.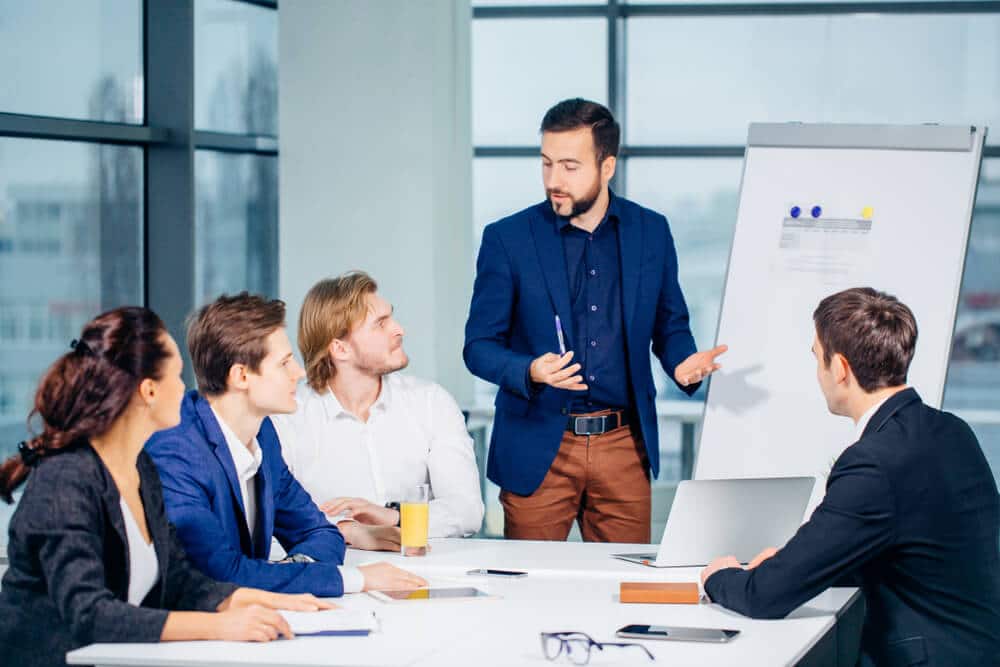 While classroom and on-the-job training are critical for reducing inadequate quality work, Certified Source goes the extra mile to ensure that the candidates chosen for a position closely meet the required skills and experience levels to make a positive impact. Our team works with employer clients through performance-based staffing to ensure that their best interests remain a priority and the candidates they pursue are a good fit.