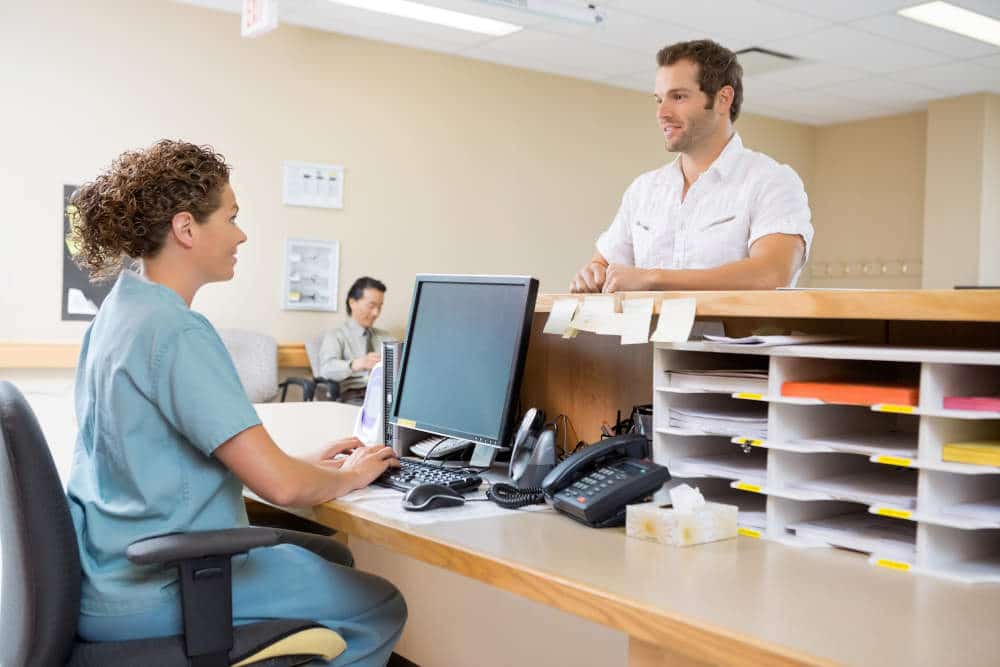 What Skills Are Required for Entry-Level Front Office Medical Jobs?
Front office medical jobs are often the backbone of an organization and help ensure that the entire organization remains organized. As a team of support specialists that are directly interfacing with patients, entry-level, front office medical jobs will often require many administrative tasks that may not be suited the unique skills that each job seeker has; however, many of these skills can be learned in as little as six months of schooling. To help job seekers better understand these positions and the requirements needed to obtain them, here are 5 skills required for entry-level, front office medical jobs.
Communication Skills
As the primary point of contact between a patient and their doctor, medical front office assistants need to have great communication skills. Between fielding phone calls, checking patients in or out and scheduling appointments, the front office team at a clinic or hospital is often the first and last group that patients will have contact with. With these job requirements in mind, it is important for job seekers that want to enter this field to be able to express their thoughts coherently through both verbal and non-verbal mediums while retaining professionalism.
Unmatched Confidentiality
Under the Health Insurance Portability and Accountability Act of 1996, also known as HIPAA, medical organizations are restricted from sharing patient data without informed consent. One of the biggest facets of an entry-level, front office medical job is keeping patient data safe by following security protocols that secure sensitive information. If regulations and rules are not following, HIPAA violations can result in extreme financial penalties for the organization, as well as the termination of responsible staff members.
Positivity and Compassion
For some patients, a visit to a doctor's office could signify that something is incredibly wrong for them medically. Entry-level, front office medical jobs are most suited for people who can remain positive and continue to show compassion even in stressful situations. Keeping the duties of the job in perspective and fulfilling them to the highest level requires these skills and individuals who do not possess them often do not last long in the profession. Finding a way to maintain these traits, even during stressful situations, is critical.
Organizational Skills
Medical offices and healthcare settings are often extremely fast-paced. For this reason, support staff should have the organizational skills needed to keep up – even when their job requirements may change daily. When an emergency arises, a great candidate for an entry-level, front office medical job will be able to rise to the occasion with minimal downtime. While this may seem easy in theory, putting it into practice is often much harder than most candidates realize until they are in a situation that requires quick-thinking.
Passion for Learning
The medical business and medicine are always evolving, so it is important to ensure that candidates that are looking for jobs within this field are committed to keeping up with the trend and remaining knowledgeable. As medical practices continue to improve, the staff at every level is expected to improve in lockstep through ongoing education. For many entry-level, front office medical jobs, graduation from a vocational school is often just the beginning of a lifelong commitment to learning and education.
Why Certified?
At Certified Source, we go above and beyond to make sure job seekers are protected and experience service excellence. All our staff members are Certified Staffing Professionals credentialed by the American Staffing Association and are ready to help you find the entry-level, front office medical job that meets your skills and career goals. For more information, view all current job positions available or contact us today to get started.
Get The Latest Job Alerts Sent To Your Cell Phone