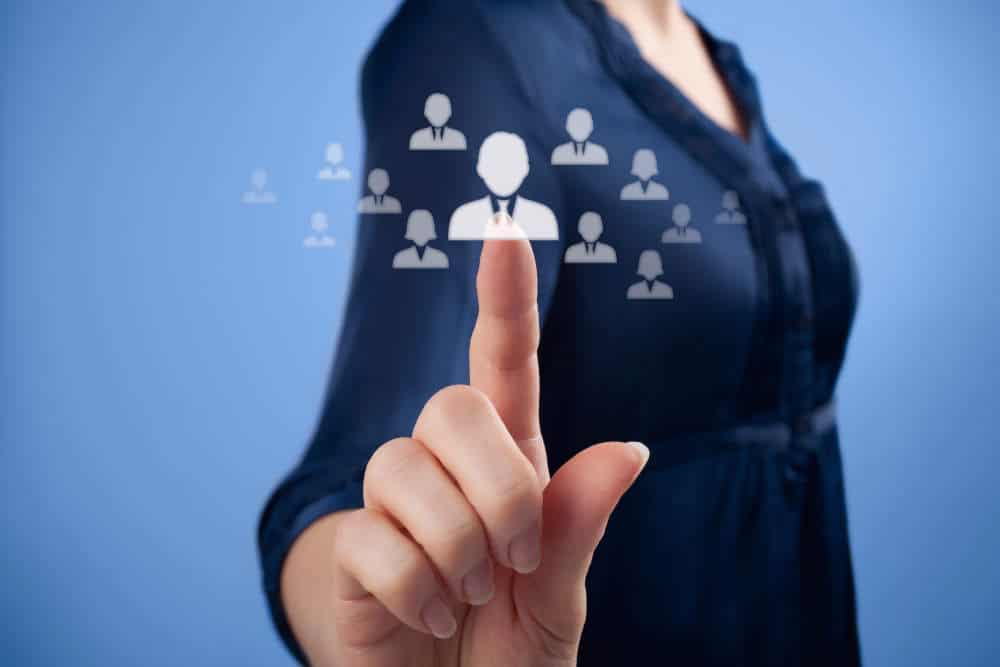 When Should a Business Hire a Staffing Agency?
Business leaders are always looking for ways to improve processes and ensure their business is as efficient as possible. And, although many businesses already outsource their advertising and marketing, they tend to not think of recruiting or hiring new talent in the same way. Recruitment arguably has one of the biggest impacts on a business because having the right employees can create a foundation for success. Unfortunately, decision-makers still tend to favor handling recruitment in-house although they may not be getting the candidates that they are hoping for and might be pulling resources away from other areas.
Working with an employment staffing agency is not a new approach; however, it has become much more popular for businesses of all sizes in recent years. As skills gaps continue to grow and business demands transform, finding the right candidates to fill a vacancy is not as simple as it used to be, and many business owners are starting to realize this. Although not the right fit for every business or industry, working with a full-time staffing agency has the capability to alleviate some of this burden. But when should a business start to consider if they should hire a staffing agency?
Signs a Staffing Agency Can Help
Businesses that are struggling to find their right candidates for their vacant positions or have trouble with high employee turnover are likely already ready for change. This makes these organizations the perfect fit for working with a staffing agency to outsource their recruitment and hiring strategies. Although there are more subtle signs that there could be a problem with in-house hiring efforts that may not be as readily apparent without an external look. Some of the signs that a business should hire a staffing agency include:
You Need New Staff Quickly
While any business can add a vacancy to job boards and quickly hire the individuals that apply for it, this often will not provide a solid candidate that has the qualifications you are looking for. Instead of settling and expecting the hiring process to again shortly in the future, working with a staffing agency can help find the right candidates quickly and ensure you are not just creating a churn of employees that need to constantly be replaced.
You Are Not Finding Qualified Candidates
Any business owner that has experience with job boards likely already knows how many unqualified resumes they will have to sift through to find the diamond in the rough. Not only is this a time consuming process, it takes away from other managerial duties or employee resources to complete daily tasks or other needed jobs that are being neglected. Because staffing agencies maintain a database of candidates, they can quickly pinpoint the best fit for a business' unique needs and skills requirements.
You Have High Turnover Rates
High turnover rates are often a symptom of bad candidate qualifications. As one of the biggest money drains on modern businesses, the exit or removal of an employee quickly can effectively drain budgets to complete training while still paying the employee. Employment staffing agencies provide businesses with their own team of recruiting experts that are actively seeking out the best fit for current vacancies while also looking for employees that are looking for a long-term position.
You Want to Try Temporary Employees
One of the biggest benefits of working with a staffing agency is the ability of a business to hire candidates on a temp basis to ensure they are the right fit for a job and their skills are adjusted for the position they are offered. Instead of hiring an employee outright, temporary employees are often given a probation period before they are extended a full-time job with benefits. This can help ensure the candidate is not going to leave and can accurately fulfill the duties of the job they are being offered.
Is a Staffing Agency a Good Fit for Your Business?
If you are struggling to find the right talent for your business or just need a more efficient hiring process, a staffing agency is likely the perfect fit for you. Our laser focus on quality and service excellence are the differentiators that have our clients relying on us as the emerging leader in the industry. The best way to learn more is to reach out to our experienced, friendly recruiters and staffing professionals to let us know your needs!
How Does a Staffing Agency Help a Business?
Staffing agencies match the right job candidates for any open positions that their clients may have. Not only can this save time and money internally, it also helps the top talent available get matched with career paths that they may not have known were available to them. Many times, staffing agencies can find employees for temporary or part-time positions or can help actively recruit the top talent available in the local area for full-time positions. From the opening of a vacant position through the hiring process, a staffing agency is often the best way for businesses of all sizes find the perfect candidate.
To outsource hiring and recruitment to staffing agencies, businesses will often be required to pay fees that can be diverted from existing internal recruitment, job board ads and onboarding processes. In most cases, candidates are not required to pay fees to work with a staffing agency, although deductions may be taken from their paychecks once hired. Often these fees will encompass what an employer would have paid directly to the employee. Other fees are calculated to clients based on the amount of work an employee is performing during a pay period.
For temp-to-hire positions, employers have the option to hire the employee full-time after a pre-determined period. Although this will often require negotiations with the staffing agency and a contract buy-out. If the employer decides that the temp employee is not the right fit, they can cut them without absorbing the associated fees that come with firing a hired employee. For this reason, temp employees are not guaranteed full-time employment once their temporary period ends; however, the possibility for transfer will be there if the candidate applies themselves.
Most staffing agencies focus on specialized fields and not all staffing agencies will be the right fit for all businesses. Many staffing agencies will have contacts with leading companies that span the industries they serve. A great staffing and recruitment partner will take the time to interview a business about their exact needs to find the best potential talent for them and will often help coach the candidates throughout the hiring process to ensure the best fit possible before recommending them to their clients.
Why Certified?
At Certified Source, we go above and beyond to make sure our clients are protected and experience service excellence. All our staff members are Certified Staffing Professionals credentialed by the American Staffing Association. Our laser focus on quality and service excellence are the differentiators that have our clients relying on us as the emerging leader in the industry. Reach out to us at your nearest location to learn how we can help fulfill your staffing needs!
Get The Latest Job Alerts Sent To Your Cell Phone